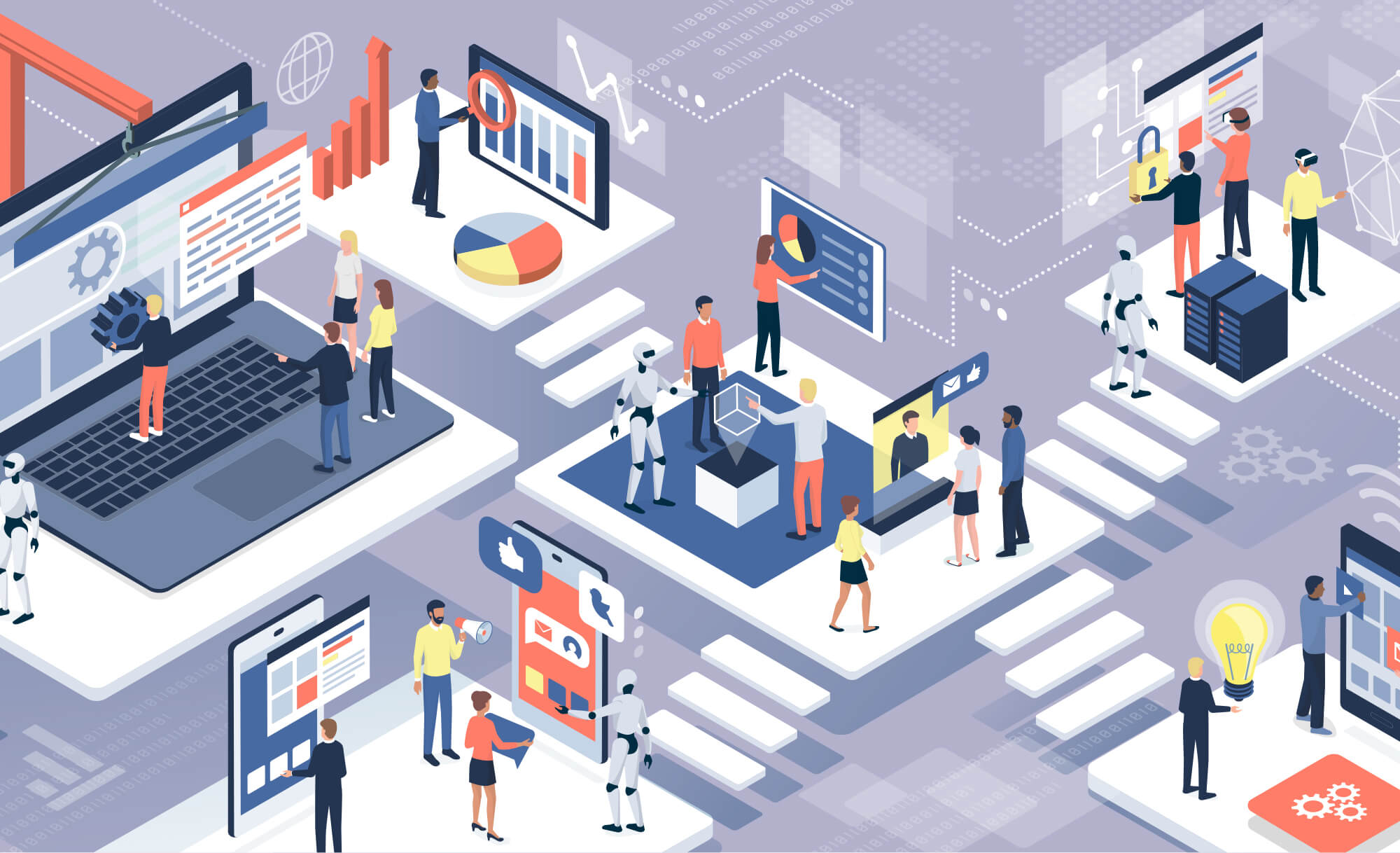 Top 5 Features of Marketing Automation Software
Top 5 Features of Marketing Automation Software
Marketing automation (MA) software is a cutting-edge platform designed to help marketers capture leads, nurture them down the sales funnel and analyse their behavior.
Businesses in the B2B and B2C space need to adopt marketing automation tools if they want to remain competitive.
While MA is often compared to Customer Relationship Management (CRM) software, the two are different. While CRMs currently function as a go-to platform for sales departments, MA platforms are built to scale, accelerating marketing efforts while making each touch more personalized and focused. They have a number of functionalities, including analytics, email, social media, web marketing, and multi-channel marketing.
Using MA, you can scale your efforts to build relationships with different prospects across a number of different channels. You will also be better able to build meaningful relationships with your prospects by tailoring the content they receive to their interests.
Common Features of Marketing Automation Software
1. Email Marketing
While email is one of the oldest forms of digital communication, it is also one of the most effective ways to communicate with your audience.
One of the most basic features of MA software is that it enables you to send multiple emails to segmented audiences. You can also create, edit and embed forms on your website to help with lead generation and email outreach.
More advanced software will have the ability to send triggered emails once prospects take specific actions, such as downloading content or filling out a form.
Other features include:
· Mobile optimisation – to ensure your content is accessible on a mobile device
· Dynamic personalisation – to build tailored emails
· Split testing – to find the best subject line, content, design and send time
2. Lead Nurturing
Some of the best MA software tools offer lead nurturing. This helps you to track, segment and communicate with leads, then convert them into paying customers.
Some of the many features include:
· Tracking customer behavior on your site
· Tracking email campaign engagement and performance
· Tracking shares and likes on social media
· Tracking conversations with marketing, sales and customer service
· Drip campaigns
· Segmentation (taking into account demographics, profession, and online behavior in order to deliver relevant, tailored content)
· Lead scoring (a method that ranks prospective customers by their potential to convert into a lead)
3. Social Media
MA software can also feature social analytics tools, allowing you to track what your audience posts across your social platforms. You can also view who shares your content and who that content is shared with.
MA software has endless capabilities, including creating polls, sweepstakes and referral programs using tools built into the software. You can also:
· Post and schedule from a single interface, months in advance
· Use social listening tools
· Interact through messaging, facilitate fast damage control and provide direct customer service
4. Analytics and Reporting
One of the greatest benefits of MA software is the ability to gain in-depth analytics. From website analytics to multi-channel analytics, this software offers endless capabilities so that businesses can view and understand their most important marketing KPIs from a single location.
Using -depth engagement metrics, you'll be able to understand the impact of keyword targeting and SEO changes to website content. You'll also be able to understand how customers interact with your content at every step of the sales journey.
5. SEO, Digital Advertising and Paid Media
Some of the key features of marketing automation email software include:
· Personalised customer targeting
· Account-based marketing
· Organic and paid search
· Custom website landing pages
Marketing Automation software has come a long way and possesses so many benefits. That being said, it's important to remember that different software has different capabilities, so do your research to determine which is best for you and your business.
Ready to start looking at marketing automation options? Contact EWM. today for further information.