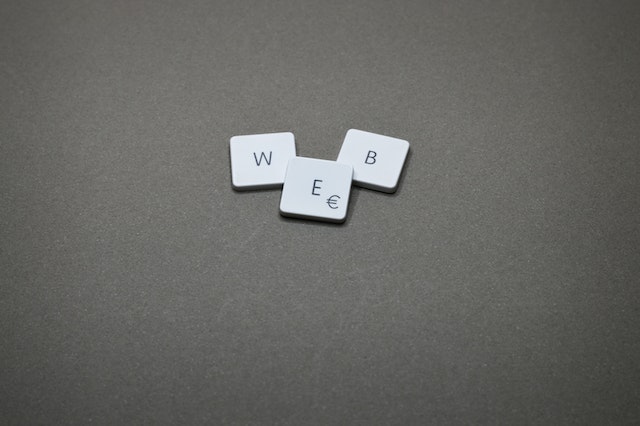 5 Best Type of Web Hosting for your Business In 2023
5 Best Type of Web Hosting for your Business In 2023
As businesses continue to shift their operations online, reliable and secure web hosting is becoming increasingly important.
In 2023, various hosting options will be available for businesses of all sizes and needs.
To help you make the right decision for your business, this article will present the five best types of web hosting available in 2023.
Shared Hosting
Shared hosting is ideal for businesses looking to get started with web hosting. It is the most cost-effective way of hosting a website while still being secure and reliable.
As the name implies, shared hosting provides a single server that hosts multiple websites. The resources are split among all users on the server, making it much cheaper than dedicated hosting.
The main advantages of shared hosting include low cost, ease of use, and flexibility in terms of configurations and features.
Businesses can choose from different packages based on their budget and requirements. They will usually have access to features like cPanel for managing their domain names, email accounts, databases, web statistics and more. There are also plenty of add-ons available such as shopping carts or security certificates which can be added easily to any package.
VPS Hosting
VPS (Virtual Private Server) hosting is a web hosting option for businesses. It offers greater flexibility and control than shared hosting. It provides users with the same features as dedicated servers without the high costs associated with them.
VPS works by partitioning a physical server into multiple virtual servers. Each virtual server has its operating system, CPU, memory and bandwidth limits.
VPS hosting allows businesses to customise their environment to meet their specific needs and applications. They have access to dedicated resources like RAM and storage space, which are not shared with any other user on the server.
Additionally, they can install software or configure settings without affecting other users on the same server. This makes it an ideal solution for larger companies that need more control over their web hosting environment than what shared hosting can offer.
WordPress Hosting
WordPress Hosting is a secure, reliable, affordable web hosting solution for businesses of all sizes. It allows you to easily create a website and manage its content without needing any technical knowledge.
With WordPress Hosting, you get access to powerful tools and features that make it easier to design your website and customise it with plugins, themes, and more.
WordPress Hosting is also incredibly secure, so you can rest assured that your business's data is safe from external threats. Additionally, it offers automatic updates so that your site always runs smoothly on the latest versions of WordPress.
WordPress Hosting is a perfect choice for businesses looking for an easy-to-use and reliable web hosting solution. It allows you to create a unique website for your business that stands out from the crowd while keeping it secure.
Dedicated Hosting
Dedicated servers are usually considered to be the best option for web hosting. This is because you own dedicated servers that belong to you and only you.
Getting better benefits from dedicated hostings, like uptime and higher speeds, is common. However, there's an additional cost: It is the most expensive kind that you can get in web hosting. Since you don't share resources or other resources on other sites, your website will run efficiently.
Websites hosted on dedicated servers completely control the server's settings. You decide on the software configurations (and everything else you'll need).
Suppose you choose to have dedicated servers and are looking for high uptimes and rapid loading speeds. There's no need to be concerned about other sites' traffic that could affect the performance.
The dedicated server experience is comparable to owning a home. If you'd like to construct an enclosure, put a plant in your garden, construct an outdoor patio, or even renovate the kitchen, that's entirely yours to decide.
Cloud Hosting
Cloud hosting is a hybrid variant of VPS but is much more cost-effective.
Cloud hosting plans have several remote servers. Each server is responsible for a different role. If one server is in danger, in trouble, or has a problem, the other servers in the network assume responsibility and fill the gaps.
Cloud web hosting is such a popular option to conventional web hosting.
Cloud servers mean that your site will experience better uptime rates and won't experience as much sudden downtime caused by server issues. Your website will stay fluid and operate at a high quality.
Cloud hosting's greatest web hosting advantage is scalability.
In traditional hosting, there's always a conflict between the server's resources and cost. You don't want to pay for a package that includes resources you won't utilise, but at the same time, it is important not to overspend the resources of the less expensive plan and impact how well your site is.
It isn't easy to estimate if you don't know precisely how many page views your website receives per month.
Website traffic isn't an exact scientific method.
You'll sometimes experience increases or spikes in traffic to your website. This is great. Just make sure that your strategy can handle the traffic.
Cloud hosting is the perfect solution to this issue. The most effective plans for cloud hosting permit you to increase your resources at any time.
You pay for the amount you use. You can change these resources in your administrator dashboard.
Have you considered cloud hosting?
The best type of web hosting for your business in 2023 depends on the size and scope of your project.
If you want something reliable, secure, and cost-effective, consider shared hosting, cloud hosting, VPS hosting, dedicated server hosting, or managed WordPress hosting. Each one offers a unique set of features that can help to support your business needs.
Contact EWM for support with your web hosting needs.