A flawless and immersive digital experience
We redesigned and adapted the Ultima Collection website to feel at home on mobile and tablet. Our job was to make it very clear, no matter the size of their screen.
Our Duties...
Bespoke Webdesign

Unique Motion Design
Secured CMS / RGDP
SEO & Digital Marketing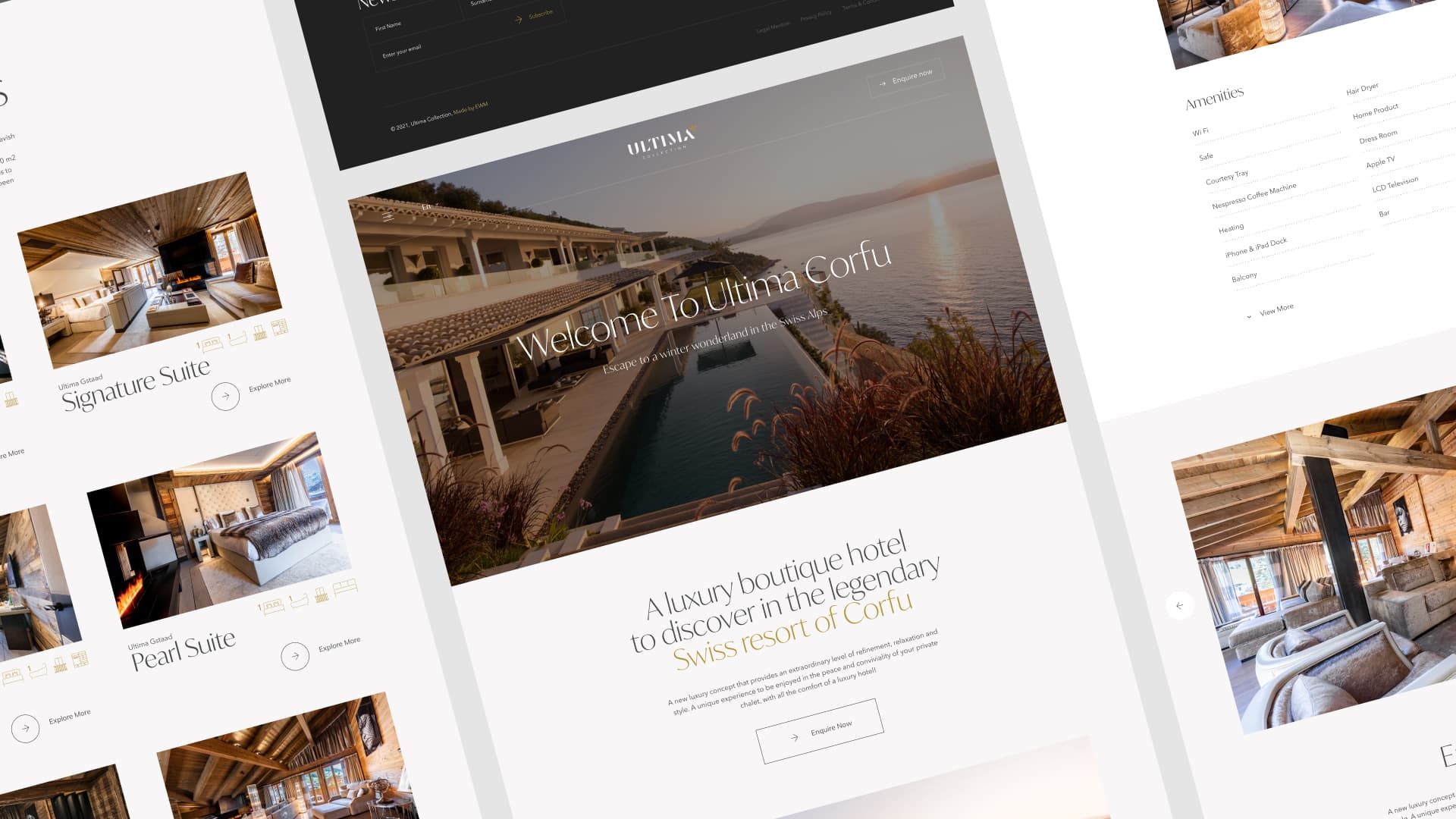 Ensuring the end-user has a fantastic experience
Using the latest cutting-edge technologies, we created a website for Ultima Collection that remains constantly up-to-date and makes an unforgettable first impression.