Local presence…international expertise
A modern and mouth-watering website that makes people hungry to discover more. Our design masterminds delivered this creative and visually delicious user experience.
Our Duties...
Bespoke Webdesign

Unique Motion Design
Secured CMS / RGDP
SEO & Digital Marketing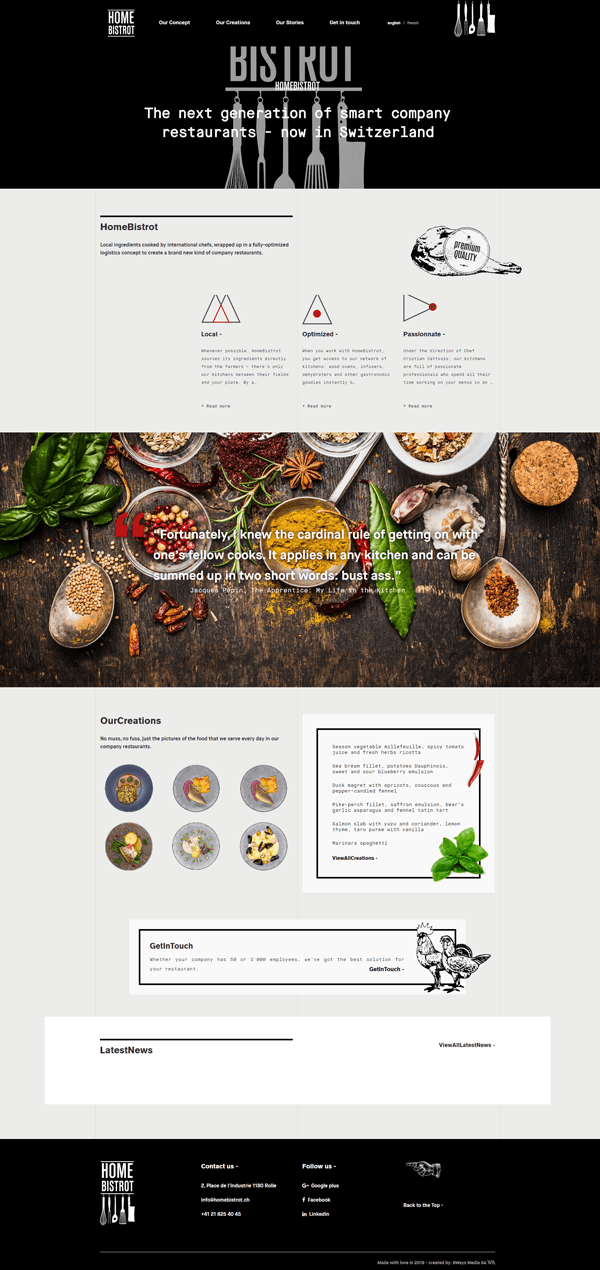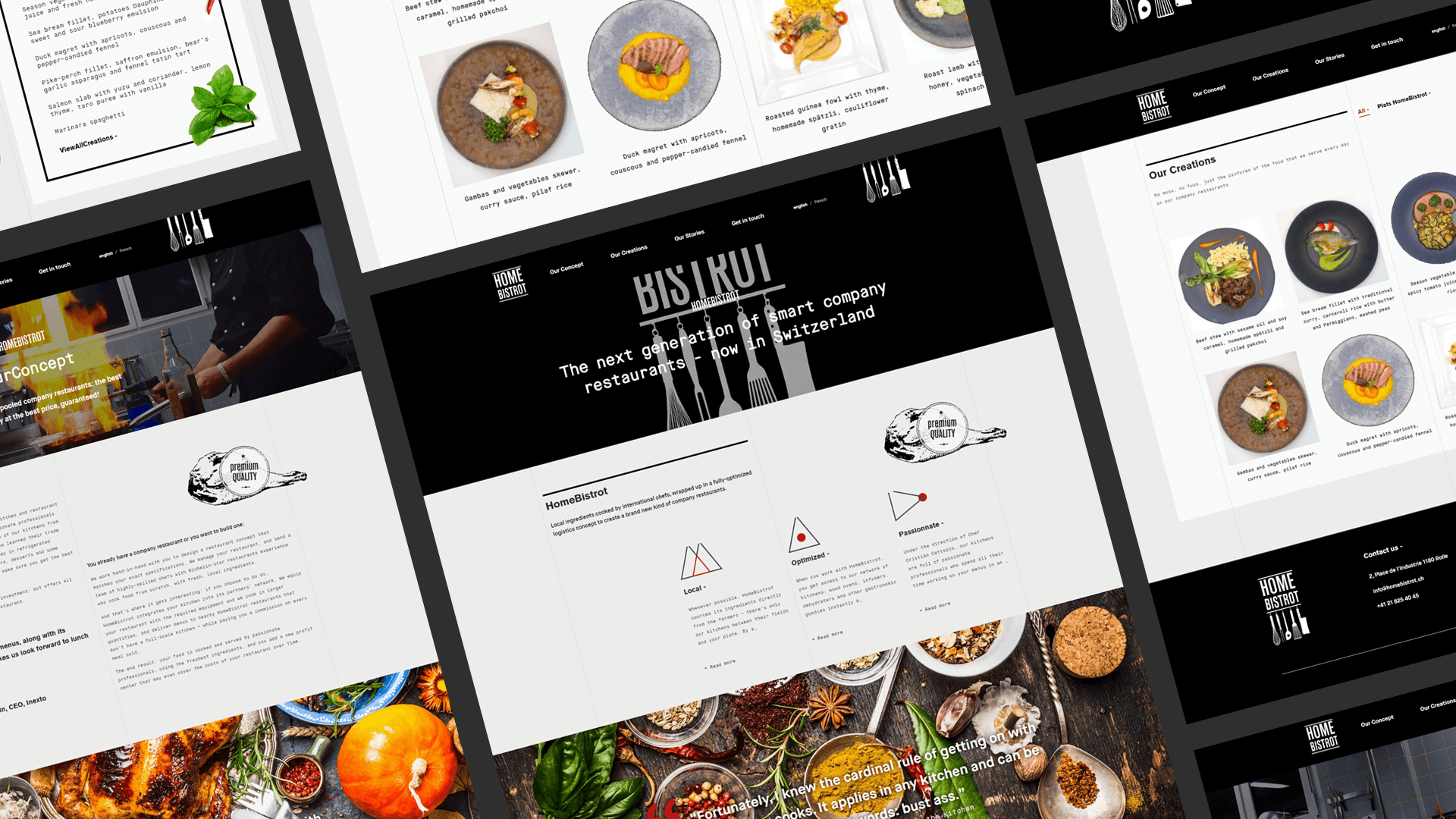 Designed to work for everyone, everywhere
We augmented the Home Bistrot brand with state-of-the-art, captivating videography, as well as clear, friendly and down to earth photography, iconography and content.