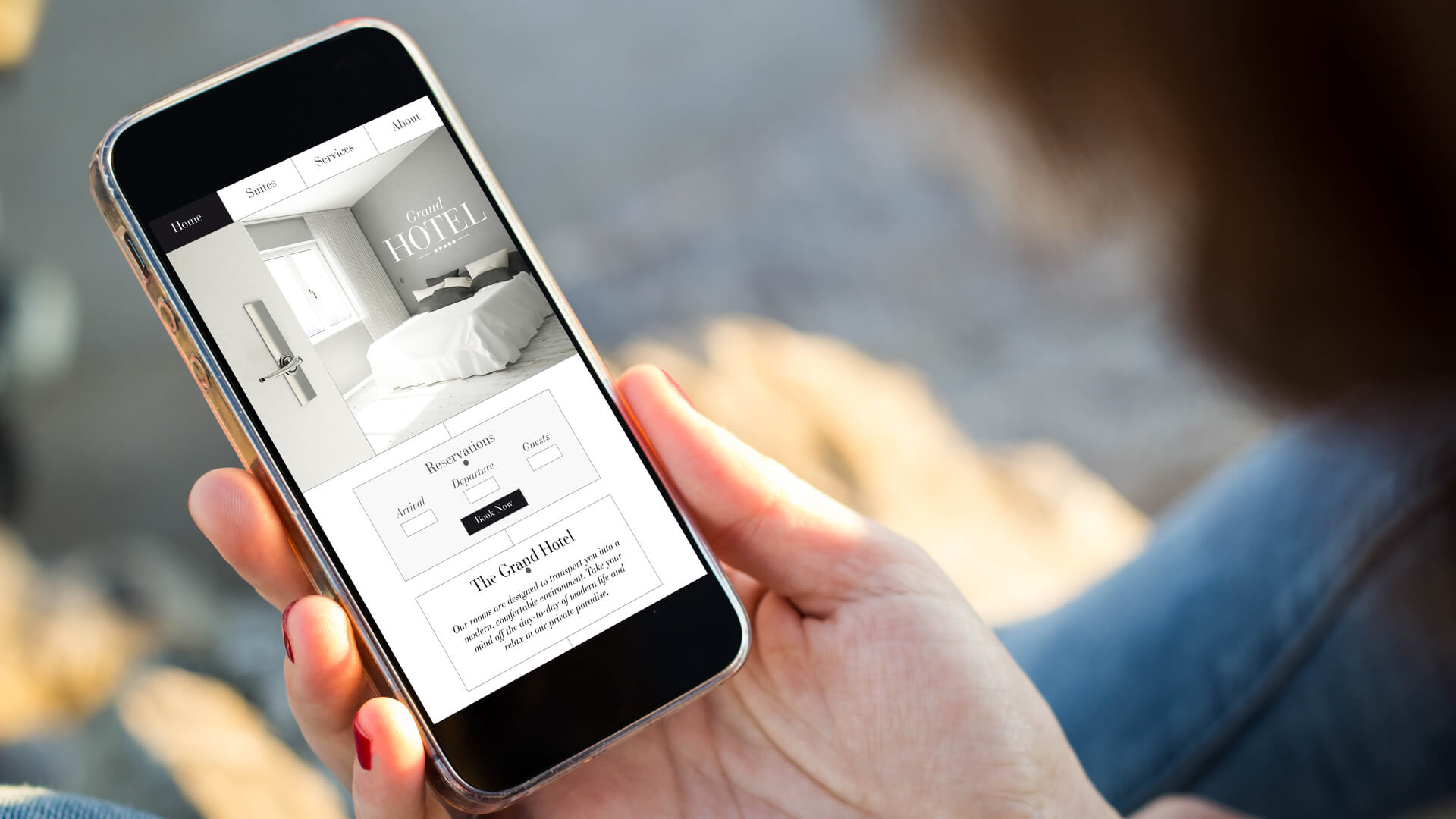 Making a Site for a Bed & Breakfast Hotel
Making a Site for a Bed & Breakfast Hotel
In order to attract new customers to your Bed & Breakfast hotel (B&B), it's very important to have a website that's perfectly designed to promote your offering.
For any business, having a website is paramount. While businesses of all sizes need a website, this is particularly true for small and medium-sized businesses that need to promote their services in order to compete for a wider target market.
Responsive Web Design
If you own a bed & breakfast lodging establishment, one of the first things you need to invest in is a professional website. This is of fundamental importance as it provides you with an online "storefront" that showcases everything you offer as part of your accommodation and facilities.
Creating a guesthouse website is not as simple as it sounds. It's not enough to put a couple of photos of the rooms to convince people to book: you need to create a responsive website that's rich in high-quality content, with sections based on the needs of users/customers.
Your website must look great on mobile phone, tablet, laptop and desktop PC. It must be able to adapt to screens of any resolution, to allow guests to easily navigate your website.
The experience of EWM., a leading web design agency in Geneva, will be fundamental to placing you in the market as a competitive B&B.
Professional Photography
On any website, images are very important. But when we talk about guesthouses, accommodation and restaurants, the photos are even more important. Users entering the website should be able to browse through clear, detailed images and understand what the accommodation offers.
The photos of the rooms are of fundamental importance: they must look clean, tidy, welcoming and nothing should be moved. Attention to detail is key, and do not forget to add some nice details: a vase of flowers, well-folded linen, and any extra amenities offered in your rooms. Also, include a shot with a view from the window, though we recommend you take this picture on a sunny day!
SEO-Oriented Content
Taking care of your content is something that you should never ignore on your B&B website, and this is something that our web design agency in Geneva specialises in. high-quality content makes all the difference, not only reflecting positively on your potential customers but also in driving traffic from search engines.
When building a site for your B&B business, the goal is to appear in the top positions of a search engine. So how can you get to the first page of google.ch or google.com? You have to invest in creating SEO-oriented content.
For example, for a B&B in Geneva, it is important to appear in the top positions for "the best B&B in Geneva", or "where to stay in Geneva".
To this, it is necessary to create content and pages that allow your website to position itself on these keywords. To know the most popular search intentions in your sector, you can use free tools such as Answerthepublic or Google Keyword, however the experience of EWM. will be very useful too!
Nearby Attractions
You should have a page dedicated to nearby attractions and things to do in the region, including monuments, cities and attraction to visit nearby. This acts as yet another catalyst, spurring potential customers to book with you. You could even go one step further and create a blog for your website, featuring regular content about the latest news, events and goings-on at your B&B.
Social Media Presence
A B&B risks losing out on a huge chunk of potential customers if it does not have a solid social media presence. Your website needs to link to these social profiles, including Facebook and Instagram, as well as any tourist sites you have a presence on, such as TripAdvisor or Airbnb.
On every page of your site, insert social media icons and link them to your social profiles and any presence you might have on tourist sites. Thus, in addition to directing traffic to your social pages, you also direct traffic to tourist sites which features reviews of your business. If the reviews are positive, it is much more likely that users will decide to book with you.
Awards, Accreditations and Testimonials
If you've received any awards, accreditations, special mentions or testimonials, be sure to feature these in a prominent location on the homepage of your website. By showcasing your awards, this validates the excellence of your establishment and means that people are more likely to choose your B&B over a competitor's.
Booking Page
Once you've encouraged a potential client to visit your website and take a good look around, the next step is to push the user to reserve a room (or even several) at your B&B. To encourage him or her with making this decision, it is necessary to insert a reservation form on your website, so that the potential customer can know whether or not you have availability during the given period they are interested in (without having to call).
Contact Us
No B&B website is complete without a Contact Us page! When creating your accommodation's website, be sure to create a section with contacts and directions to reach the B&B. In the Contact Us, include the following:
· Email address
· Physical address
· Telephone number
· Map
Beside or beneath the map you could also include directions on how to reach you when entering the departure city.
Call EWM. now, our leading web design agency in Geneva!
Our cutting-edge tools and in-depth experience will provide you with a powerful web design that launches your business into the limelight!