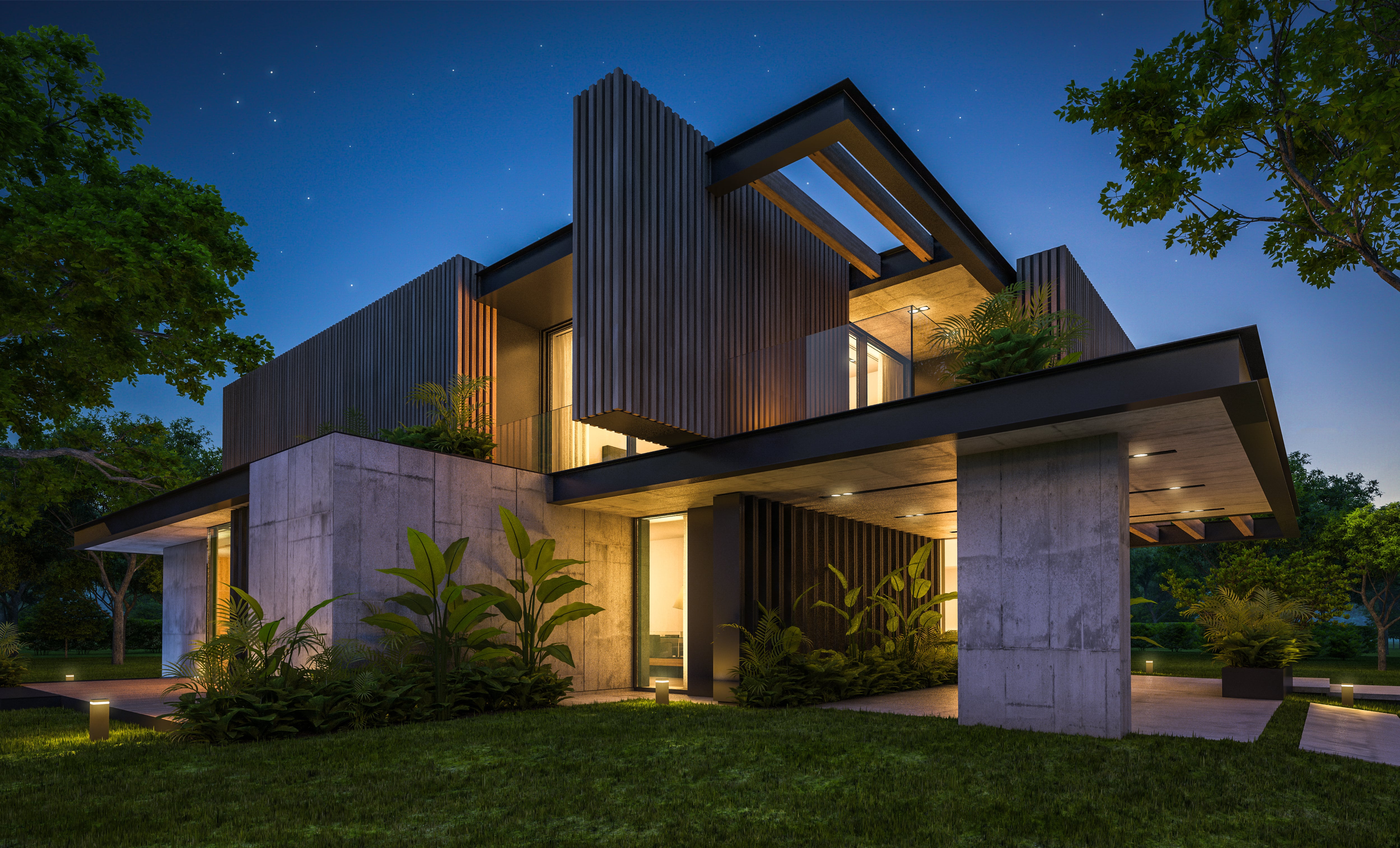 EWM Receives Award for Rousseau N°5 Web Design
EWM Receives Award for Rousseau N°5 Web Design
Specialist digital marketing agency, EWM, has received an Honors award from web design and development competition body, Awwwards. The Honors award was given to EWM for the compelling web design created for influential real estate firm, Rousseau N°5.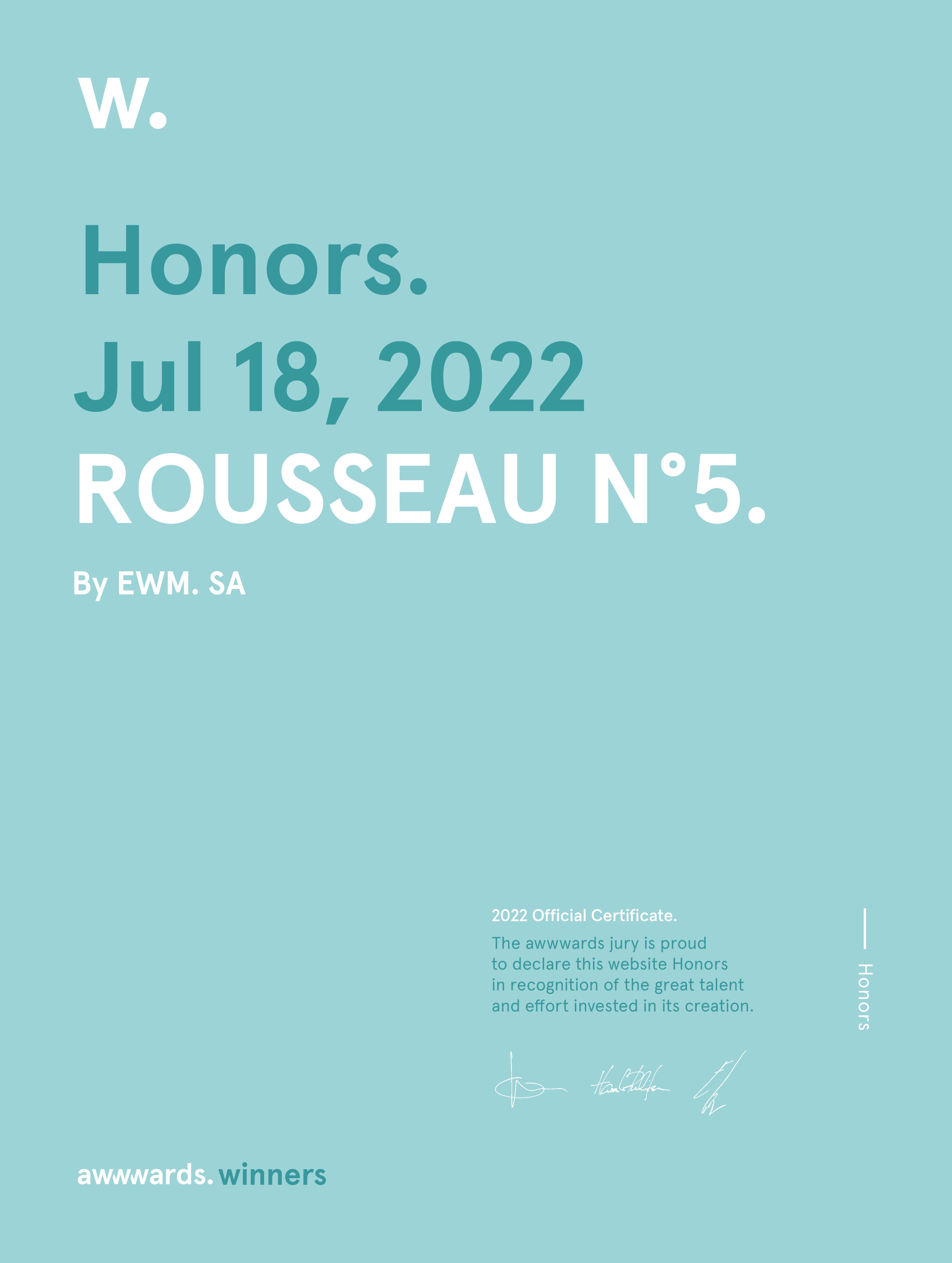 The award, given in July 2022, recognises the highest-quality attributes of the site, including its stunning visuals, ease of navigation and clever features.
The goal of Awwwards is to acknowledge and distinguish leading web designs from around the world. Awwwards is particularly eager to showcase websites brimming with unique, creative and innovative features that stand out from the crowd.
EWM is honoured to be recognised by Awwwards for its hard work and dedication to superior web design and development. This Honors award showcases the diligence and enthusiasm of the entire EWM team, who work tirelessly to support clients with their precise digital and marketing needs.
Working alongside Rousseau N°5, EWM delivered professional, personalised services for this influential real estate firm.
Rousseau N°5 is a Geneva-based real estate agency offering opportunities to both buy and sell a wide selection of stunning properties located across Switzerland. The company is the latest of many clients to join forces with EWM, which has a large repertoire of small, medium and large clients under its belt.
EWM used in-depth SEM techniques to make the website easily searchable and locatable in search engines. They also focused on the branding elements of the new web design, working carefully to successfully and consistently represent this reputable firm and showcase their available properties in a stunning, visually appealing and inspiring way.
Aside from focusing on the aesthetic appeal of the site, EWM also ensured that the backend of the site was efficiently established and operating smoothly. This ensures that site visitors are served with the right information as quickly as possible.

Desktop view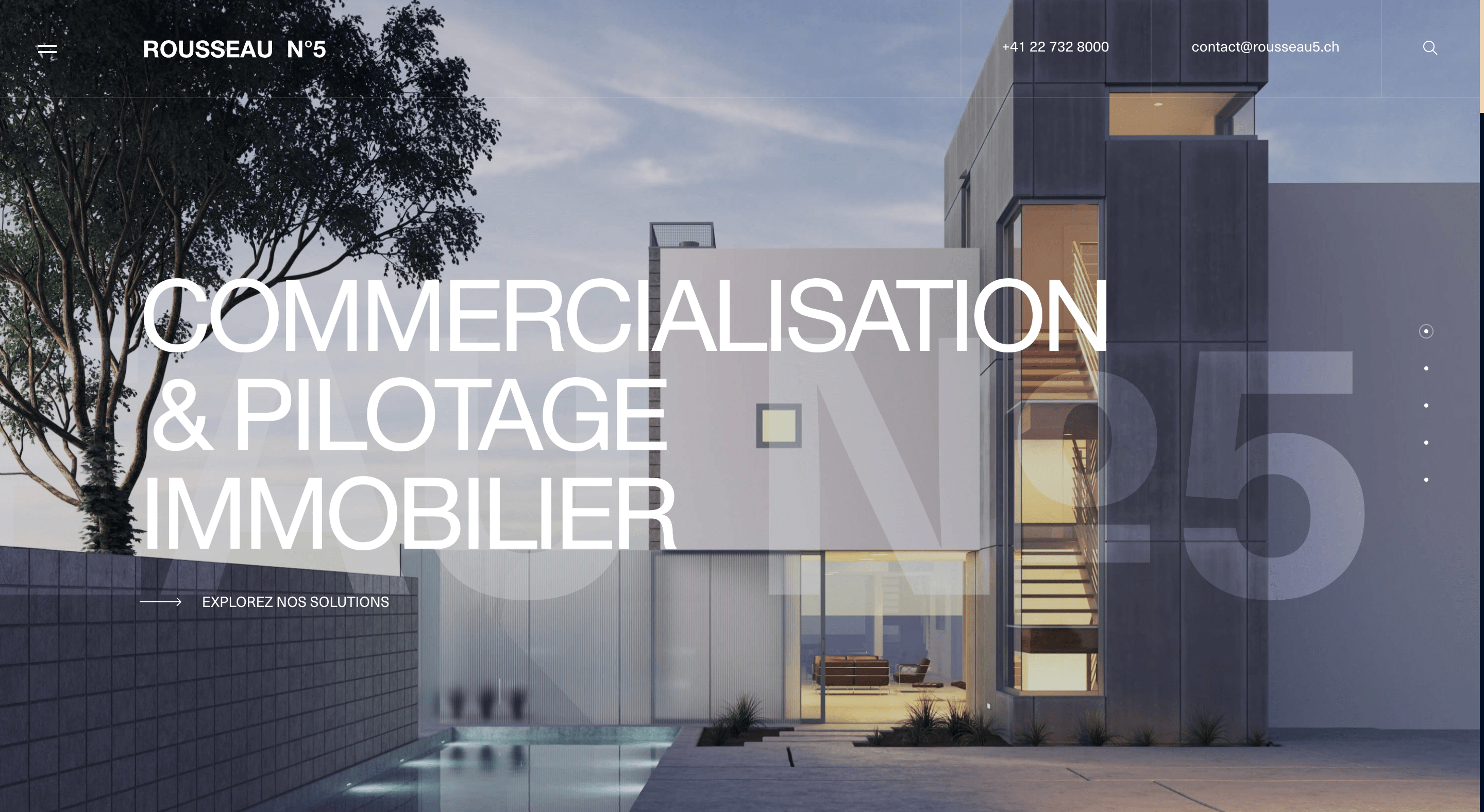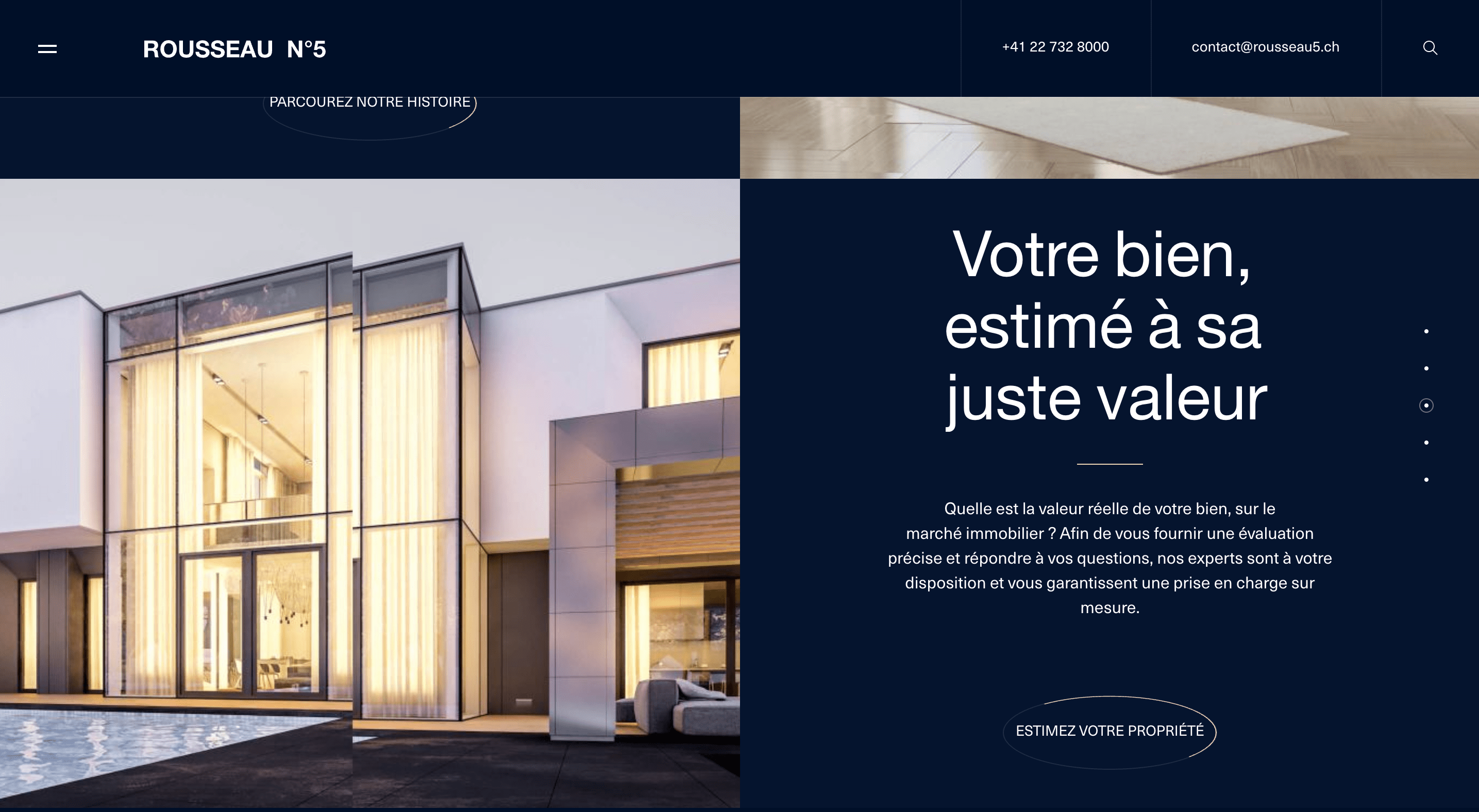 Mobile view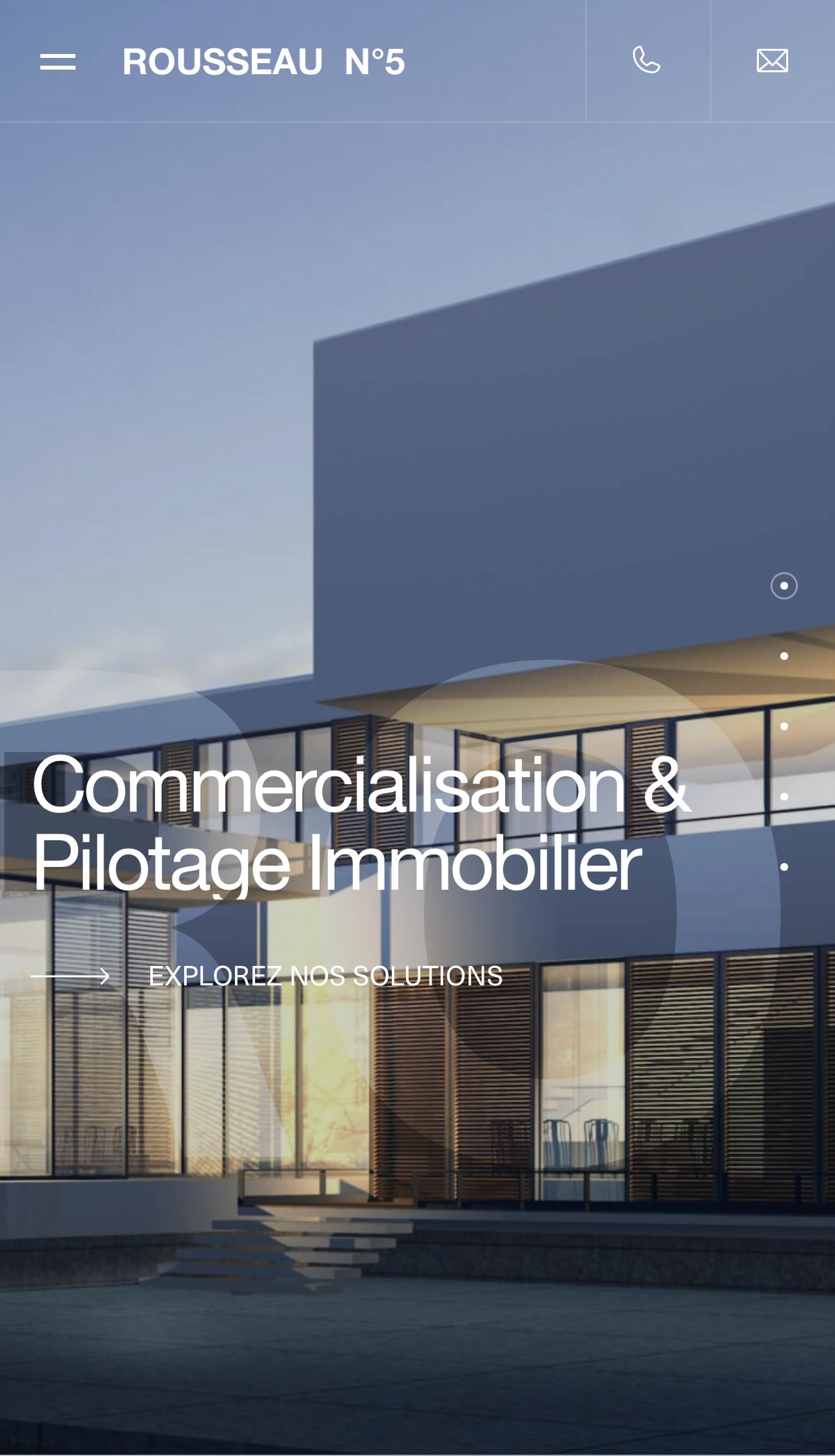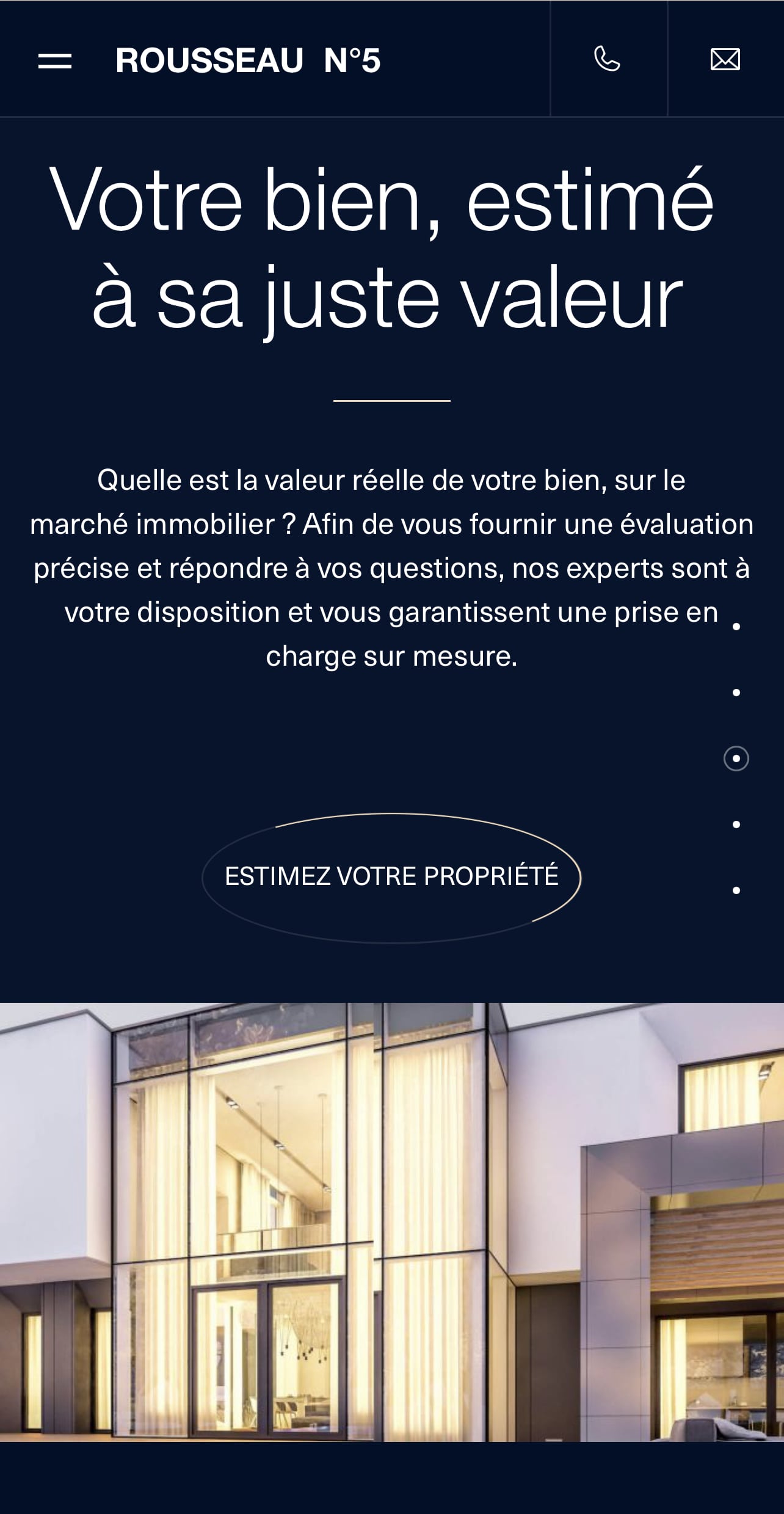 EWM possesses many years of experience in the digital and marketing space, as well as the skills, knowledge and expertise required to deliver a digitally-advanced, emotive and perceptive web design. This design has not only improved search engine rankings but has also challenged the competition and helped to raise even more awareness about this esteemed brand.
The team at EWM is extremely excited to have had the opportunity to collaborate with Rousseau N°5.
If you would like to learn more about how to improve your business and generate premium results, contact us today.