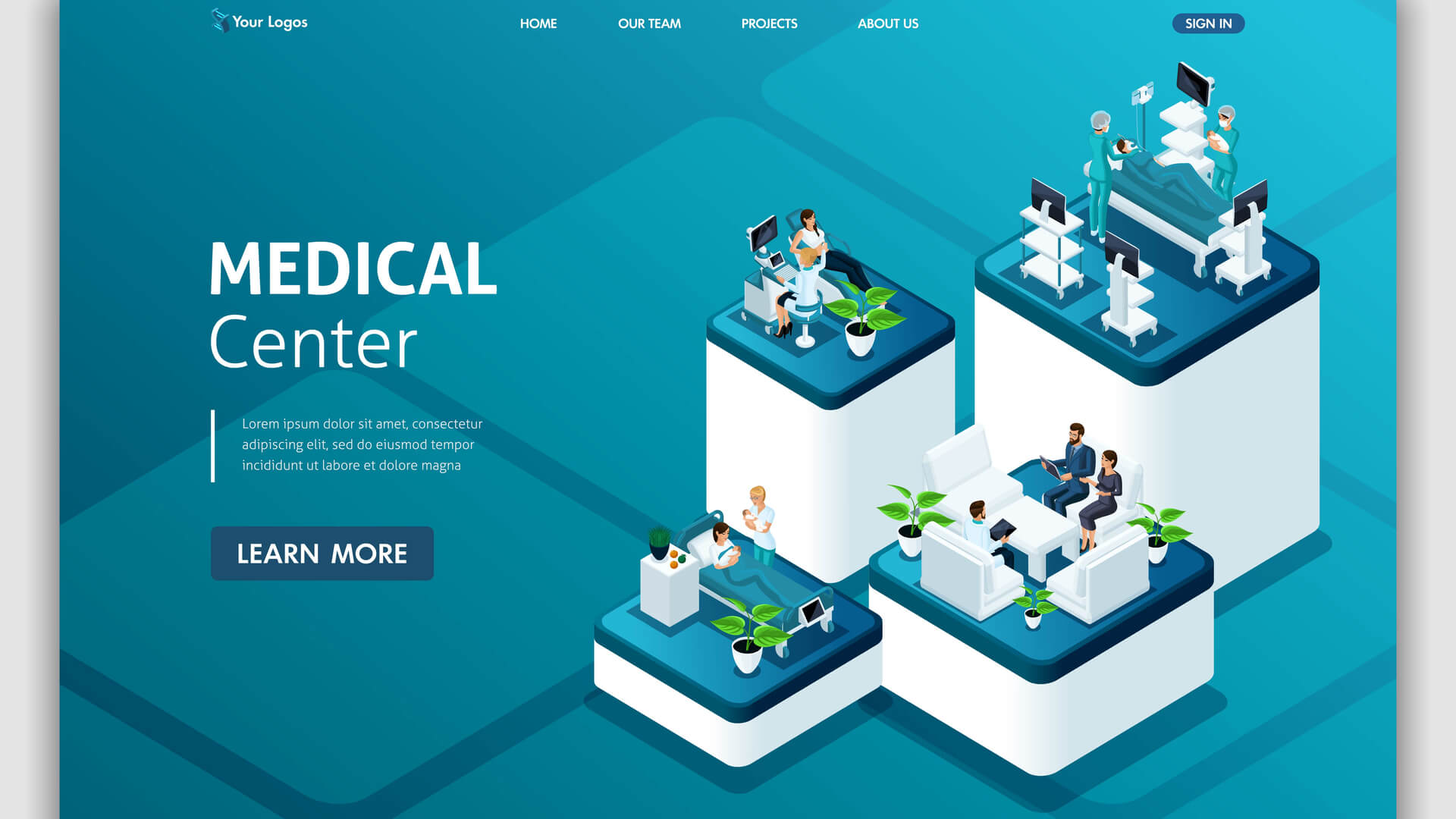 Creating a Website for your Medical Practice
Creating a Website for your Medical Practice
As a doctor, dentist, physiotherapist or cosmetic surgeon, it's vital that you have an online presence.
Having a professional website will make people aware of all the services that you offer, and will enable them to do their research about you before making the decision to visit your practice.
If you run your own private practice, having a professional website is essential for patients seeking health information. Not only this, but it also allows people to research the specialisations you offer and get a feel for the kind of practice you run.
Providing as much information as possible in a professional, accessible way will give users a deeper insight into what you do and how you operate. It will also give potential customers the ability to book a visit with you.
Some of the most important features of your medical practice website include:
Captivating Design
With so much competition out there, you need to find a way to stand out from the crowd. Choose a captivating design for your site is not only functional but attractive too. Make use of striking elements such as font, colour, white space and professional imagery.
All of this will impact how audiences perceive your business, leaving a positive impression that keeps them on your website for longer. Ultimately, when they're engaged with your website, they'll then take the next step and book an appointment.
An 'About Us' Page
An important section you must develop within your site is an 'About Us' or 'Who are We?' page. The patient must get a feel for your practice, including what you specialise in and where your skills lie.
In this section, it will be necessary to explain the studies you have carried out, where you have worked and what courses you have undertaken.
You need to tell a story here to give readers a picture of yourself and a clearer understanding of the kind of doctor they are approaching. With so much competition out there, this is your chance to stand out from the crowd and show potential customers that you've got what it takes to cater to their needs.
Local SEO
You need to create a website in order to increase the number of clients/patients who walk through your doors. To increase your chances of success, you can either invest in advertising or focus on SEO.
SEO, or search engine optimisation, refers to a number of activities you need to carry out in order to gain the highest position possible in search engines.
When it comes to search engine activity, users type keywords or keyword phrases into the search engine bar in order to find the best answers to the questions. For example, they may do a localised search for "best diabetologist in Geneva" or "best cardiologist in Zurich."
To understand which keywords to focus on to attract traffic, you can use free services such as Answerthepublic or Google Keyword Planner.
A "Services Offered" Page
If a user enters the website of a medical centre, one of the first pages he or she will visit will be the one dedicated to the services offered. For this reason, it's essential that you create a professional, engaging page dedicated to the services you offer.
Consider including fact sheets on the services offered, along with images of your specialists at work. These types of pages can work wonders in gaining the trust of potential clients and encouraging them to book an appointment with you.
News or Blog Section
Creating a news section enables you to communicate your authority and understanding to potential customers. It shows that you are very knowledgeable in your sector, and allows you to express your values in an informative way. News or blog sections are also a great way to increase your credibility on search engines, especially when it comes to conversational search terms.
Regular Newsletter
An excellent way to increase customer loyalty is to send a regular newsletter to your clients (at least monthly). This should include information on the latest news from the world of medicine, as well as any new services offered by your medical centre. This information should also be linked to the news or blog section of your website to drive traffic to your website.
Contact Details
Make sure your opening hours are clearly stated, as well as your contact details. Not everyone wants to book online so be sure to include an email address and telephone number for alternative methods of communication. Also, include your physical address and have a clear map of this on your site. Often, one's location/
A Reservation Form
Your medical centre website is not complete without a reservation form. If someone wishes to book a specialised examination, they can do so with ease online, without having to call the switchboard or reception.
---
The benefits of a compelling medical practice website should never be overlooked. They have the power to gain a competitive advantage in your industry, improve your business image, educate your customers and provide them with easy access to new customers.  
What's more, a professional medical practice website will also extend your local reach, generate more leads and create more custom.
How can we help?
Interested in creating your own medical practice website, but not sure where to start?
Call EWM. today to discuss your requirements. Our experience will allow you to become prominent on the internet, not just in Switzerland but internationally too.